IMPT Short for the Innovative Market Platform Token has recently gained significant attention in the cryptocurrency community. The purpose of this article is to offer insights into the potential IMPT Crypto Price Prediction for the years 2023, 2025. And 2030.
In addition, we would do both fundamental and technical analysis to answer "Will IMPT Reach $1″ So stay tuned and let's get started.
Key Takeaways
IMPT has recently added Fivverr to its Affiliate marketing program
By 2025 it is expected to hit a high of $0.046889
IMPT Current Market Outlook
The present value of IMPT stands at 0.00385212, positioning it as the 1415th cryptocurrency in terms of ranking. The circulating supply of IMPT is currently 1.29 Billion contributing to a total market capitalization of $0 Billion.

All Time High/Low
$0.020429/$0.003572
Last updated on: 12/02/2023
IMPT Historical Price Performance
In the past 24 hours, the price of impt increased by
0.30%
. Over the past 7 days, impt continued to perform well, with a further increase of
0.04%
.
This week, impt is continuing its positive momentum, which might be an opportunity to invest if you are considering buying impt. However, do take a look at the technical analysis before confirming the trend.
Please note that price data is updated every 24 hours.
| | Change % |
| --- | --- |
| Today | 0.30% |
| 7 Days | 0.04% |
| 14 Days | -0.35% |
| 30 Days | -4.61% |
| 60 Days | -13.36% |
| 200 Days | 5.14% |
| 1 Year | 0.00% |
IMPT Market Sentiment
This is the market sentiment as on : December 3, 2023 . The Sentiment data is updated every 24 hours.
Understanding IMPT Crypto
IMPT Crypto is a platform entirely dedicated to reducing carbon footprints. The fundamental concept behind this token is to reward users with carbon points while they shop for various products.
These carbon points are redeemable tokens that can be stored in your wallet.
Furthermore, they can be exchanged for carbon credits. IMPT offers multiple programs, including the Loyalty program, which functions to incentivize users.
IMPT aims to simplify the complex process of providing carbon credits to businesses, addressing issues such as scams and limited pricing data. The current carbon credit market discourages individuals and businesses from participating due to these challenges.
To tackle this, IMPT has launched a platform that offers a straightforward method for purchasing carbon credits. The platform assures users of genuine purchases and provides transparent information about their carbon offsetting.
The purchased Carbon Credits are represented as NFTs on the platform, and once used, the corresponding NFTs are removed from circulation to prevent double counting. IMPT's approach brings simplicity and trust to the carbon credit market.
IMPT Crypto Technical Analysis – December 3, 2023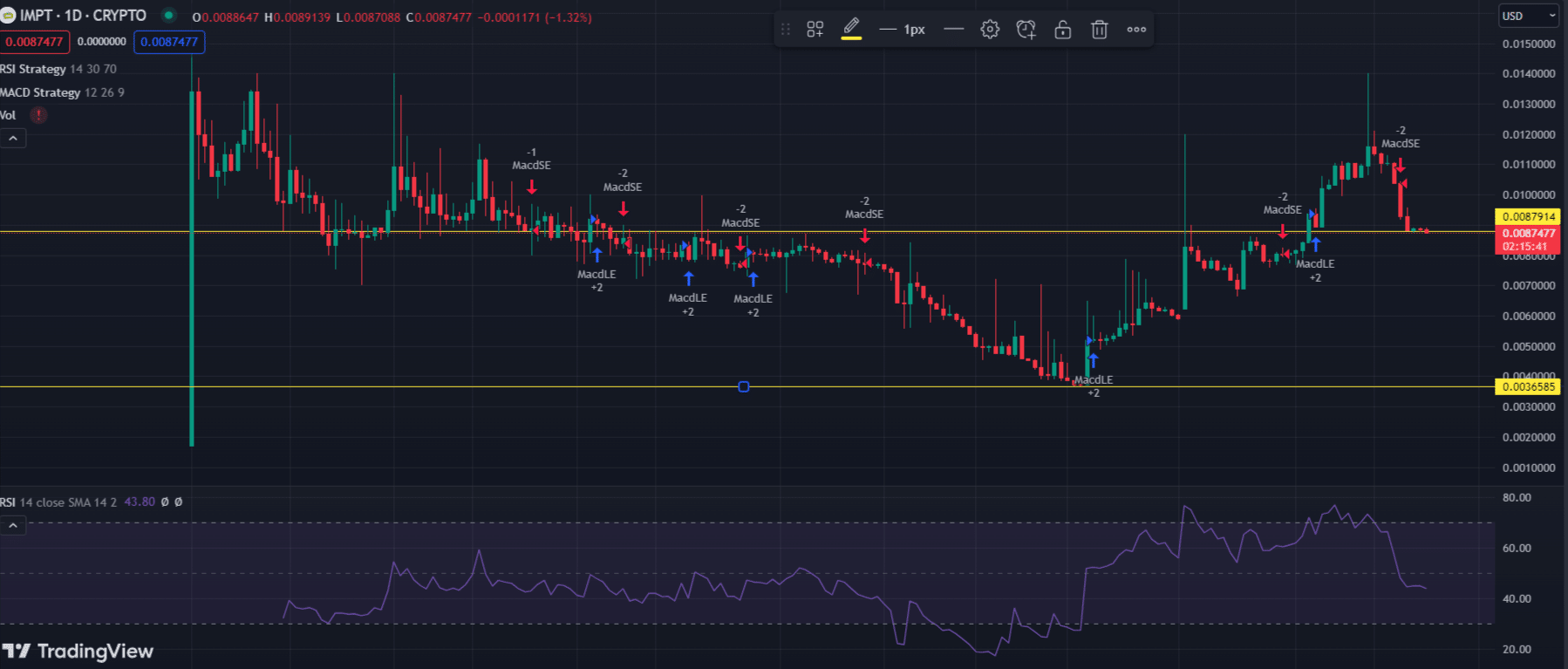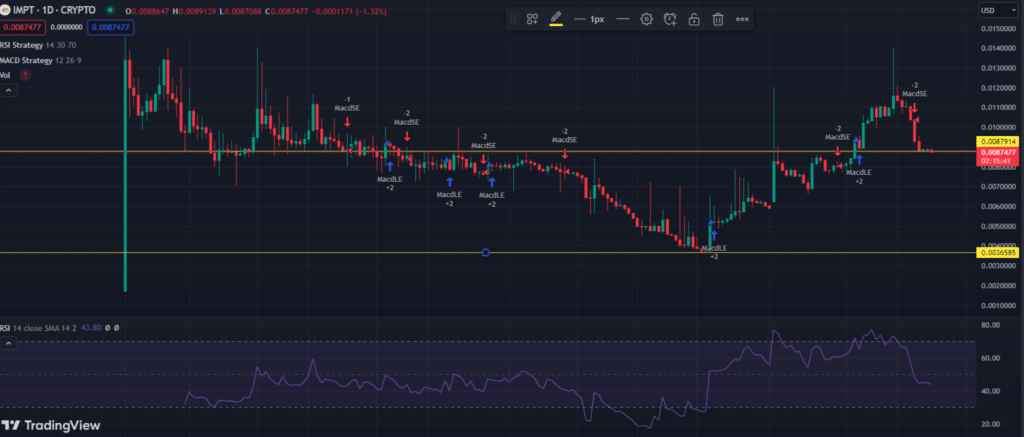 IMPT is currently at a crucial support level of $0.0008, which has been a strong long-term support.
If the support at $0.0008 breaks, there is a possibility of a downward move to $0.003.
It is important to observe the support level over the next few trading days to determine its strength.
If the support holds, there is very likely upside potential for the price to increase to $0.01.
Due to the critical nature of the support level, it would be recommended to stay on the sidelines for a while and watch how the price action plays out on this one.
IMPT Latest Developments 2023

IMPT Crypto has recently partnered with Fever as an affiliate brand to support and promote independent creators. As part of this collaboration, shoppers are rewarded with carbon credits, similar to their regular shopping experience.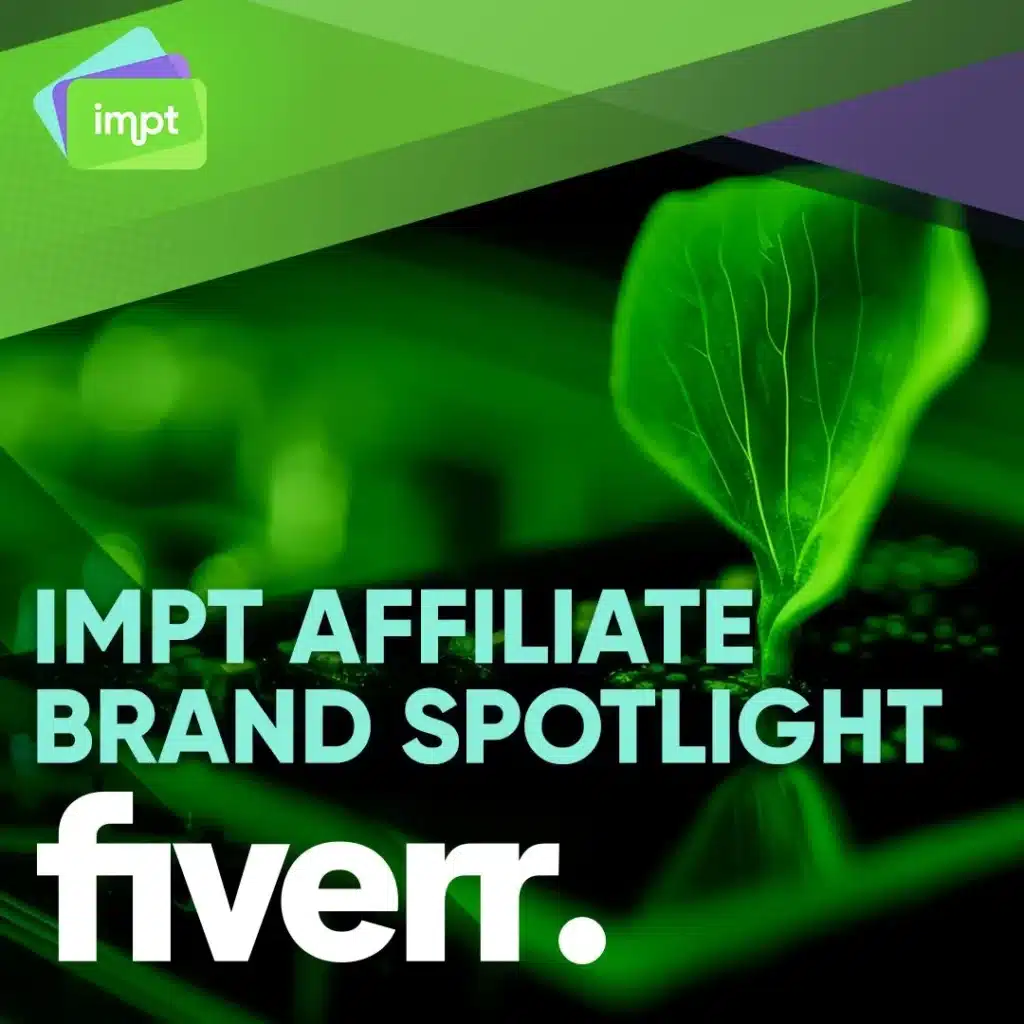 This partnership introduces a significant affiliate program that is expected to generate increased interest and attract a larger number of buyers to the IMPT platform. The inclusion of Fever as an affiliate brand is set to bring a boost in sales and enhance the overall appeal of the program to potential buyers.
There are a lot of retailers getting added every day to the platform like Guess which was another recent addition. Apart from that a lot of subscription-based services are also there where you can be paid in carbon credit once you pay the subscription each month.
For all the details and get started on earning carbon credits today you may check out https://platform.impt.io/shop.
IMPT Crypto Price Prediction: Quick Summary
Here is a quick IMPT Crypto Price Prediction summary:
| Year | Min | Avg | Max |
| --- | --- | --- | --- |
| 2023 | $0.014946 | $0.018716 | $0.022486 |
| 2025 | $0.039947 | $0.043418 | $0.046889 |
| 2030 | $0.102252 | $0.105816 | $0.109380 |
IMPT Crypto Price Prediction 2023
In terms of price prediction for IMPT in 2023. Projections suggest a range stretching from $0.014946 (minimum) to an average value of $0.018716. With a maximum estimate of $0.022486. These numbers hint at moderate growth potential for IMPT within the coming two years.
IMPT Crypto Price Prediction 2025
Looking forward to 2025 predictions regarding IMPTs' price point toward slightly higher figures. The projected values show a minimum estimate of $0.039947. An average value reaching up to $0/043418 on average and even up to $0.046889 (maximum). These forecasts indicate a potential upward trend expected for IMPT over the next four years; however, it is essential to acknowledge that cryptocurrency price forecasts inherently involve speculation and are subject to market dynamics and external factors.
IMPT Crypto Price Prediction 2030
Evaluating the long-term perspective. The price prediction for IMPT in 2030 reveals a further potential increase. The projected figures showcase a minimum of $0.102252 an average value of $0.105816 and a maximum estimate hitting $0/109380. These readings suggest a significant growth trajectory envisioned for IMPT over a decade.
Also, Read
Will IMPT Reach $1?
For IMPT crypto to reach $1, it would need to achieve a market capitalization of over one billion dollars. This would require a valuation increase of more than 100% compared to its current value.
Considering this scenario, it is unlikely that IMPT crypto will reach the one-dollar mark in the near future.
However, there is a slight possibility that a significant coin burn occurs, with more than 70% of the coins being burned. In such a case, there is a chance that IMPT could reach one dollar by 2030. Without such a substantial coin burn, it is highly improbable that the token will achieve this milestone on its own.
Check Out: The Top 10 Best Crypto Wallets
FAQ
Is investing in IMPT a good idea?
IMPT certainly has a different take on the crypto industry and they have a greener target which aligns very well with what's in store for the future so it definitely has a good potential. However, it is important to keep your portfolio weightage balanced when investing in this token and increase based on how crypto sentiment does in the coming future.
What will be the price of IMPT Token in 2025?
By 2025 IMPT token is expected to reach a max value of $0.046889. This is assuming that crypto sentiments are maintained neutral to bullish in coming years.
What is the price expectation for IMPT?
IMPT is expected to perform fairly well in the coming couple of years. They may not see a huge breakout however the downside is also very limited for them at the current price point. It is expected to hit $0.046889 by the year 2025.
Disclaimer - Please note that these predictions and analyses are for informational purposes only. We recommend our readers conduct in-depth research before investing in any cryptocurrency and follow risk management techniques due to the highly volatile nature of the crypto market.